WORDS of
ART
by BREE BROADIE
PROJECT TURN AROUND: 1 MONTH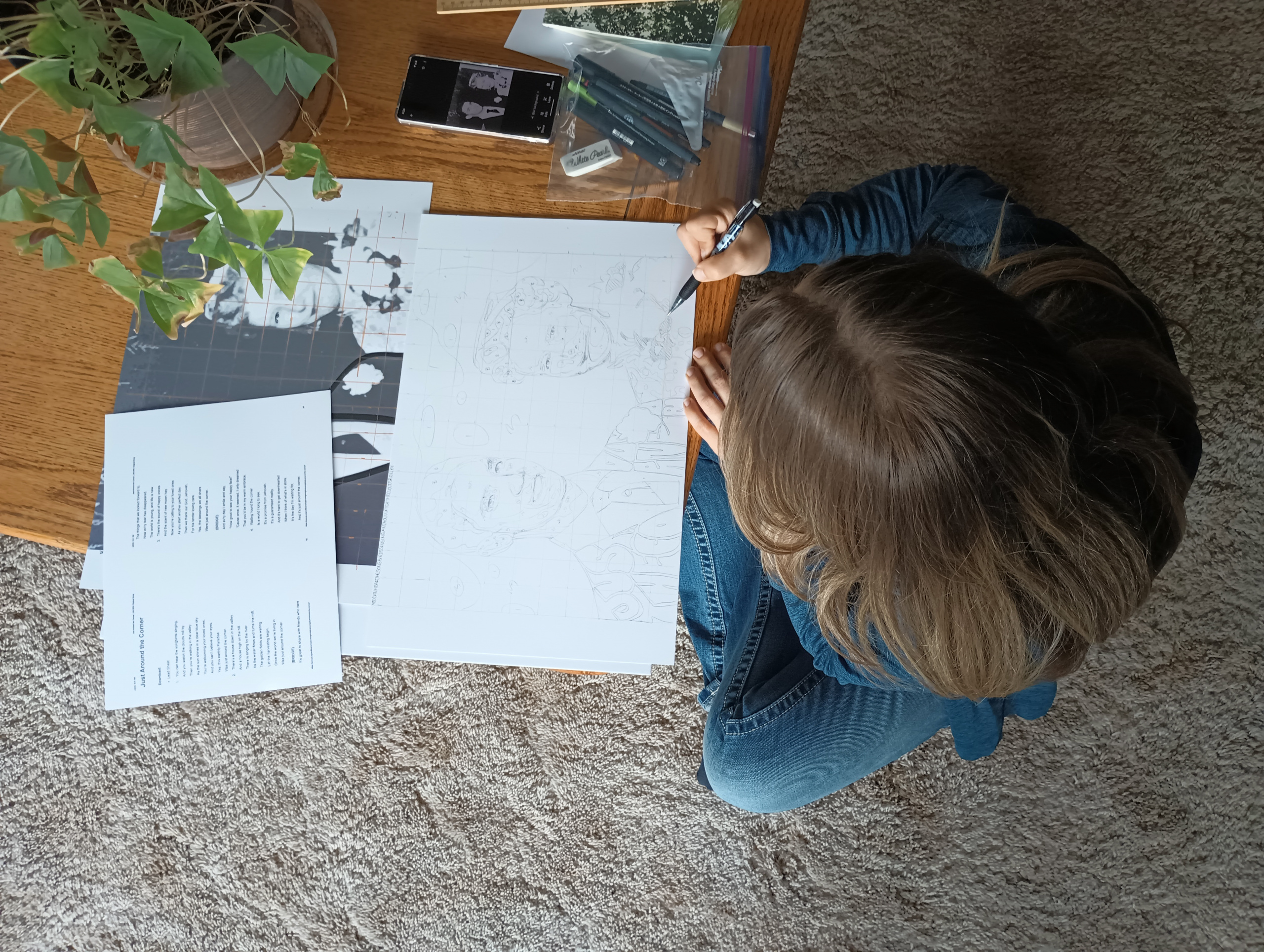 From a distance, my art looks a bit different. The moment you peer closer you'll see why written – literally – all over it.
I began "arting", as I say, from the time I first held a pencil. My natural tendency is toward the technical arts, something the technically skilled Selah High School art teacher, Mr. Pace, saw right away.
When I took my first "intro to art" class, I insisted that art can't be taught, but boy, was I wrong!  By my third "intro to art" class I relished the challenges thrown at me: using negative space to draw crumpled printer paper on a white surface, glasses full of water, and tackling any medium (the messier the better!) that was available. By the fourth "intro to art" I'd gained the ability and the right to challenge myself with my own assignments.
Then it hit me: if custom artwork and words are both meaningful, combining the two would create something truly breath taking!
It was time to get experimenting. My first "Word of Art" taught me that the words you use matter and that people will attempt to read them. The next showed me how meaningful placement can be. By the third I'd discovered the straight lines of writing that remain dominant in my technique.
I graduated from Selah in 2010. I'd discovered my niche and continue to grow and enhance my technique and portfolio.