WORDS of
ART
by BREE BROADIE
From a distance, my art looks a bit different. The moment you peer closer you'll see why written – literally – all over it.
My passion is creating images layered with meaning, and I do so by carefully applying handwritten words of various forms and styles.
I've always loved how small details create big ideas. My first artistic memories are from second grade, attempting pointillism, only to have my points turn into scribbles. Every English class had a poster of tiny pictures coming together in the same image, which I studied for hours. 
By High School, I re-took "Intro to Art" for an "easy A". That turned into an environment ripe for growth! My instructor challenged me to do the assignments, but in a technical and different way. I began to see the details in art, to bring them to focus. Crumpled white paper, water, glass, and portraits became my favorite projects. 
One portrait came with a poem, which I challenged myself to combine. The process was challenging, rewarding, and riddled with meaning. After three determined tries, the technique became my own, something I've expanded and honed over fifteen years.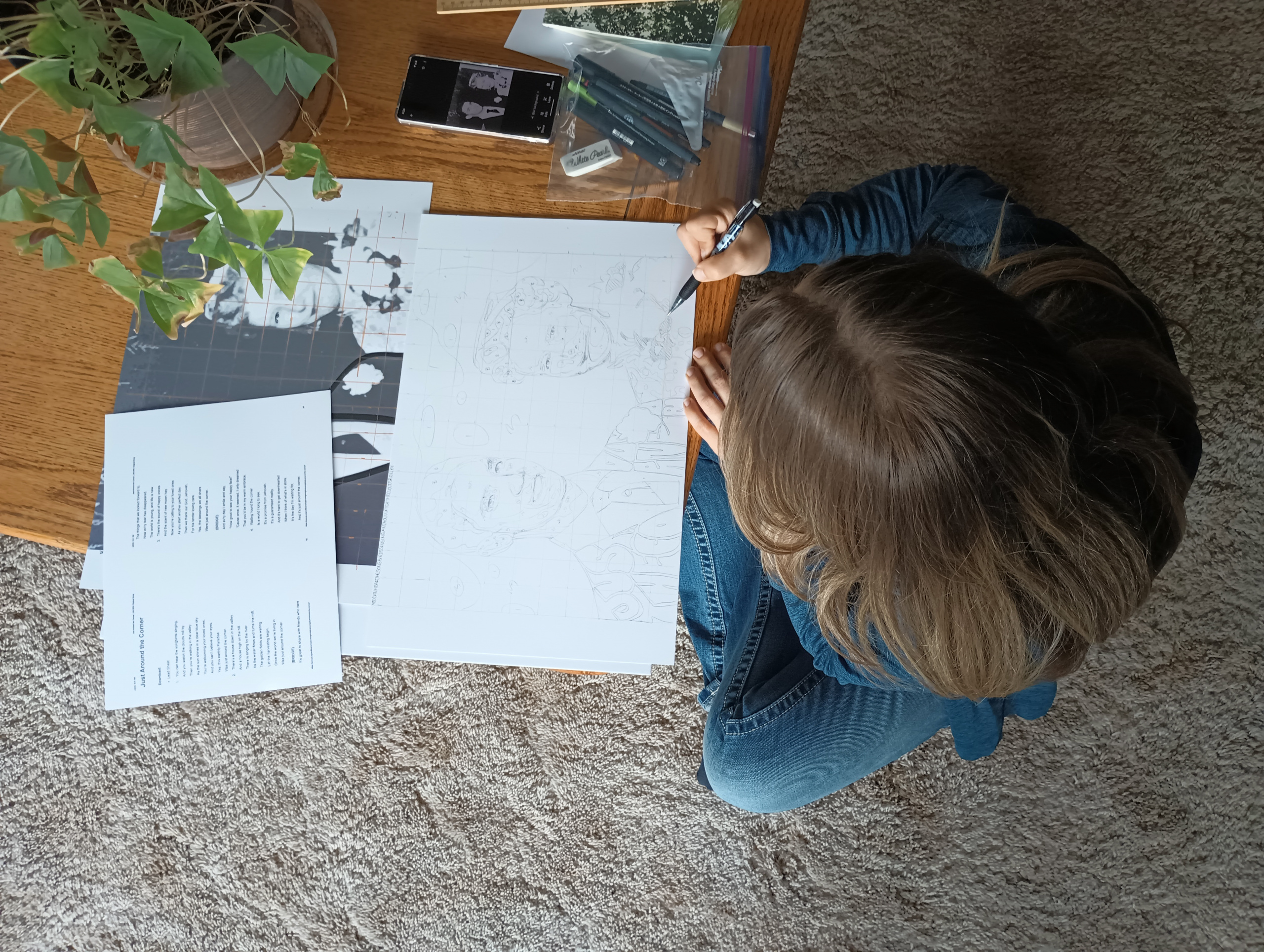 PROJECT TURN AROUND: 2 WEEKS